Biography
Eric Barao is a singer-songwriter from Massachusetts. He began taking piano lessons at age six, and taught himself guitar and bass soon after, but it was not until his pre-teen years that he developed a lifelong infatuation with the craft of songwriting.
Eric is a graduate of Berklee College of Music with a degree in songwriting, and while attending, also served as a first-round judge for Billboard Magazine's annual songwriting contest.
In 2000, Eric co-founded the powerpop/rock band The Cautions with guitarist/songwriter Jeff Caglarcan, which by 2001 had released a critically-acclaimed debut EP and had risen to top 10 finalists in a national contest sponsored by Dick Clark, Coca-Cola, CMJ and The American Music Awards. In 2005, they released their full-length followup album 'Proceed With... The Cautions' and continued to perform throughout the Northeast.
Eric has also recorded music for radio and television, and scored film soundtracks including the indie film Turbocharged, and also contributed music for the film Balls of Fury, starring Christopher Walken.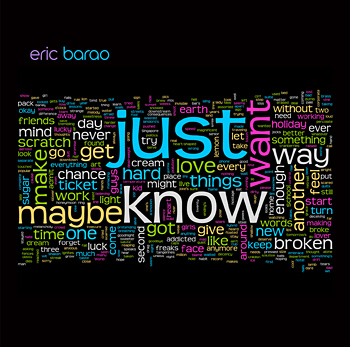 Eric's debut full-length album as a solo artist was released on April 2nd 2013, and features guest musicians from the Boston area and beyond. He is performing live shows with a band who's members include veteran Boston/Providence-area musicians Carlene Barous (piano, vocals), Matt Boynton (bass, vocals), Caleb Cook (bass), Matt Gillooly (guitar, vocals), Matt Gilmette (drums),and Matt Lydon (drums). It is not lost on anyone that there's an unusually high percentage 'Matts' in the band.

The album was recorded at Ice Station Zebra by Grammy-awarding recording engineer Ducky Carlisle (Norah Jones, Buddy Guy, Susan Tedeschi) and produced/mixed by fellow Berklee alum and professional singer-songwriter Bleu, who has penned songs with The Jonas Brothers, Demi Lovato, Selena Gomez, Boys Like Girls, Meatloaf, Hanson and many others.